#14. Phoebe At Her Best
Phoebe: If you want to receive emails about my upcoming shows, then please give me money so I can buy a computer.
#15. Ross I Grew Up In A House With Monica.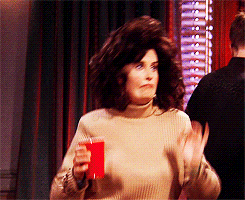 Ross: I grew up in a house with Monica, okay. If you didn't eat fast, you didn't eat.